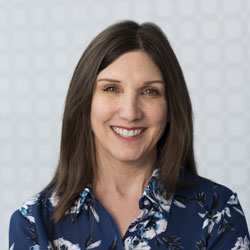 Marci Sepulveda · Publisher | Email
As co-founder and managing partner of Agent Publishing, Marci Sepulveda oversees day-to-day-operations, as well as the company's product development and growth strategy. A veteran of the real estate industry, Marci is a recognized expert in real estate training, sales and marketing management with experience working with developers, brokerages and agents. With Agent Publishing she brings her market expertise to the media side of the industry. Prior to launching Agent publishing, Marci founded Circle Development, a condominium conversion firm and worked with various major marketing, development and brokerage companies in strategic development and training.
---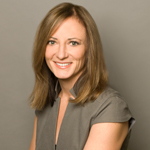 Anne Hartnett · Publisher | Email
As managing partner of Agent Publishing, Anne Hartnett is responsible for the company's strategic direction, corporate alliances and marketing efforts. Prior to being a co-founder of Agent Publishing in 2003, Anne successfully founded and grew Luxe Marketing Communications LLC, where she developed marketing and advertising solutions for such leading companies as Hyatt Hotels, U.S. Cellular, Coldwell Banker and several real estate developers. Anne has been a guest speaker at the magazine publishing seminars Folio Magazine's Folio Show and Folio's Entrepreneurial Summit. An amateur cook and gardener, Anne likes to vacation on the slopes.
---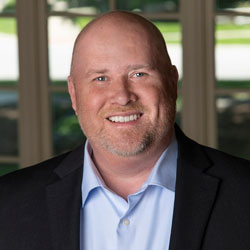 Patrick Regan · Managing Editor | Email
Patrick has worked as an investigative editor and journalist for more than 20 years, mostly at the Chicago Tribune. He's edited more than a dozen award-winning projects, working with and mentoring some of the best journalists in the United States, including multiple Pulitzer Prize winners. Patrick has a degree from the University of Iowa with a double major in journalism and religion. In his free time, he likes to travel with his wife and their two children, read about 20th-century history or spend the day at the ballpark.
---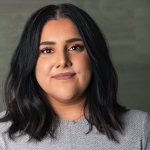 Kit McFarland · Art Director | Email
A graduate of Bridgewater State University in Massachusetts, Kit studied fine arts and graphic design, and she interned with both The Bridge Journal and The Beverly Arts Center of Chicago. As Agent Publishing's Art Director, Kit works as the primary designer of Chicago Agent magazine, and also oversees the company's custom publications and marketing efforts. A lifelong Chicagoan, Kit enjoys attending concerts, taking road trips and Instagramming.
---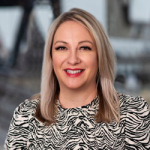 Amy Davis · Assistant Publisher | Email
Amy brings a wealth of real estate experience to Agent Publishing having worked as a broker and operations manager for a top-producing real estate team in Chicago. Originally from Ohio, she graduated from The University of Cincinnati with a degree in fashion design and held various positions in the fashion industry before transitioning into real estate. At Agent Publishing, she works on producing the magazine's Who's Who special editions in several markets. In her spare time she enjoys baking, spending time outdoors and going on adventures with her family.
---
Jack Renfree · Digital Media Analyst | Email
A native of the Chicagoland area, Jack left for Ohio to study creative writing and media and culture at Miami University. Now back in his home state, he worked as an intern for Chicago Agent magazine for several months before being hired full-time as Agent Publishing's digital media analyst. When he's not working, Jack can be found painting, running, reading or writing.
---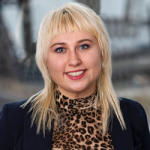 Emily Mack · Senior Editor | Email
Growing up in Chicago, Emily was always a storyteller. That passion eventually led her to New York City where she attended Columbia University. Studying creative writing there, she was featured in several literary magazines, edited the Columbia Review — and had some wild city adventures. Since graduating in 2020, Emily has returned to her hometown where she enjoys writing and editing for Agent Publishing.
---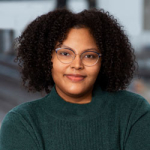 Brianna Seals · Junior Graphic Designer | Email
Born and raised in Chicago, Brianna studied graphic design at the Illinois Institute of Art — Chicago and graduated with a B.A. in graphic design from Columbia College Chicago. As Agent's Publishing's junior designer, Brianna takes on many tasks: creating designs according to specifications, assisting the art director on various projects and collaborating with the team for other visual needs. During her spare time, she loves to listen to her music, play video games and spend quality time with her family.
---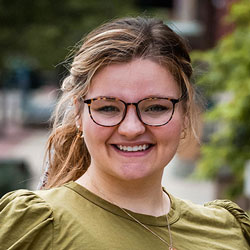 Katie Burdick · Junior Graphic Designer | Email
Katie lives in Michigan where she graduated from Grand Valley State University with a degree in Advertising and a minor in Studio Art. She quickly found her footing in the creative industry and is motivated to continue growing her skills. As a junior graphic designer, Katie collaborates with the creative team to create graphics, edit photos, and assist with other visual designs for Agent Publishing. In her spare time, Katie can be found taking photos, playing the ukulele, hiking, or hanging out with her dog, Ramsey.
---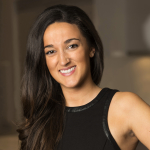 Kim Jarosz · Special Features Director | Email
Kim Alessi graduated from Marquette University with a degree in advertising, and gained valuable marketing – as well as real estate – experience from her first job as an office manager and marketing coordinator for a start-up real estate company. As the Special Features Director at Agent Publishing, Kim manages each cities annual Who's Who in Residential Real Estate feature. When she's not working, she loves spending time with her family and friends, and playing with her rescue dog, Mavis.
---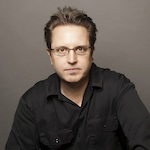 Dan Machnik · Photographer
Dan Machnik photographed Chicago Agent's first cover in 2003, and he has been working with the magazine ever since. In addition to covers, Dan also tackles Who's Who features and some My Styles as well. A seasoned photographer, Dan specializes in shooting people on location. For Chicago Agent, Dan and the magazine work to create the publication's visual appeal. Outside of work, Dan takes great pleasure in watching his daughter grow up.
---